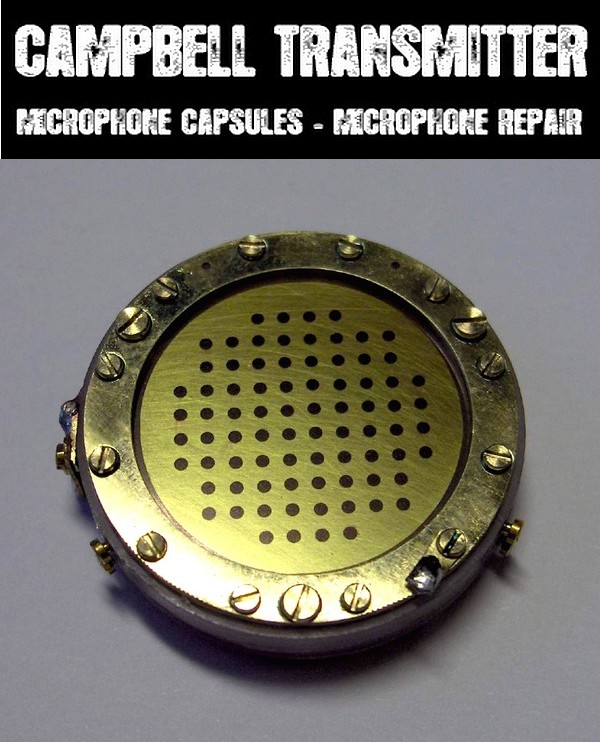 Campbell Transmitter's CT12 capsule - Modelled after AKG's legendary CK12 capsule,
the CT12 captures the brilliance and warmth of our favorite examples of the original.

Price : 2500 Danish Kroner





We also specialize in repair and restoration of original CK12 capsules.

Repair of one membrane - 1250 Danish Kroner Repair of both membranes - 1600 Danish Kroner




Eu residents should be aware that all prices are excluding VAT. When applicable 25% Danish VAT must be added.
timcampbell.dk@gmail.com
tim@timcampbell.dk
tlf. +45 8619 3763 / +45 2248 3763
HOME